Traditional English Music - mainly Northern.  Key of G or D.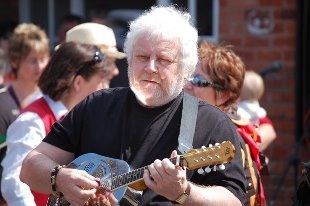 Black adder dances and tunes 
Danced regularly....
Dr. Faustus/ Loddie/ The Ton
 

Cotteridge Islands

(named for the mini-roundabouts outside our old practice room)
Bog Down in the Valley
Long Morris/ Captain Pugwash
Speed The Plough
Interchange

(named for Spaghetti Junction)
Jenny Lind
Manx Tune/ Shepherds Hay
Church Street
The Clumsy Lover
Salmon Tails or Pas d'été (aka. Dance of the Fat Man)
Danced occasionally.....
The High Road To Linton
Double Lead Through/ Dorset 4 Hand Reel
Harper's Frolic
Ward's Brae/ Buttered Peas/ Holmes' Fancy
Brighton Camp
Dorset 4 Hand Reel
French Polka
Bethan's Dance

(named for one of our younger members)
Cotillon de Marionettes